Hotel Roanoke
110 Shenandoah Ave NE, Roanoke, VA 24016
Dress to Impress
Men – suit to slacks
Ladies – mocktail attire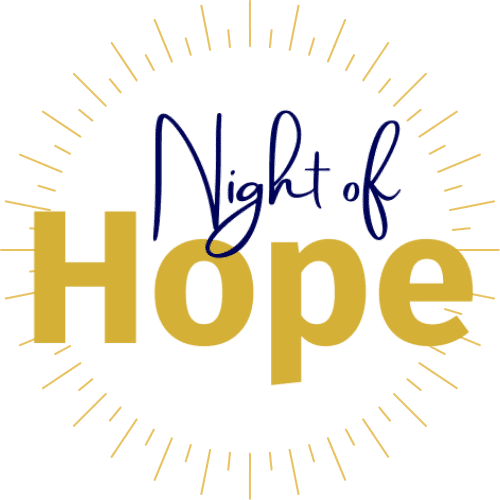 about night of hope
Join us as we celebrate the safehome's one-year anniversary! The Lampstand continues its dedication to serving children in Virginia who have survived sex trafficking. All funds raised during the Night of Hope go directly to further our mission to empower the lives of those vulnerable to and affected by sexual exploitation.
silent & live auction
The most entertaining part of the evening begins at the end of the program! You don't want to miss out on this year's exclusive items.
will you help us meet our goal of $400,000?
your gift empowers survivors of sexual exploitation in Virginia.
Text "GIVE" to 833-646-0463
The Lampstand is a ministry of Straight Street Roanoke Valley Inc, a 501(c)(3) nonprofit organization. All donations are tax deductible. 
melissa gaona
Melissa Gaona is a United States Army veteran and a journalist for CBS affiliate WDBJ7 in Roanoke, Virginia. After doing multiple stories on the issue of human trafficking in Virginia, Melissa took a position with The Lampstand as the Communications Coordinator in 2021.
In her role with the non-profit, she is certified to teach prevention education inside area schools. She also provides professional trainings for businesses, law enforcement, coalitions, and organizations around the Commonwealth. Melissa is totally in love with Jesus, she is a wife to her dream guy Joshua, and she is currently loving her two beautiful daughters while training them to be Warriors for Christ. 
logan sherrill
Logan Sherrill is the evening anchor at Your Hometown Station, WDBJ7.
He's an award-winning journalist who first called Roanoke home in January 2017. Since that time, he met his beautiful wife, Taylor whom he married in October 2021.
Logan is a faithful follower of Jesus Christ and a member at Lighthouse Bible Church in Vinton, where he and his wife teach the K-4th grade children twice a month.
He believes pouring into and mentoring our youth is crucial to stopping the problems plaguing our younger generation.
"For he issued his laws to Jacob; he gave his instructions to Israel. He commanded our ancestors to teach them to their children, so the next generation might know them-even the children not yet born-and they in turn will teach their own children. So each generation should set its hope anew on God, not forgetting his glorious miracles and obeying his commands." Psalms 78: 5-7
kirsten osborne
Kirsten Carrell Osborne is a graduate of Indiana University School of Music and University of North Carolina School of the Arts where she studied harp performance. Kirsten has performed in a variety of settings, including weddings, church, chamber music, and orchestra. Kirsten has enjoyed opportunities to perform with the Roanoke Symphony and on stage with Art Garfunkel. While living in Charlotte, NC, Kirsten formed a flute and harp duo called Alla Prima and produced an album in 2014. Through a love for teaching harp, Kirsten discovered a passion for helping others and completed a Masters in Counseling and became a licensed professional counselor. In 2013, Kirsten returned to her hometown of Roanoke, VA and began her career as a fulltime therapist. Kirsten still enjoys sharing her love of music through teaching, performing, volunteering, and church.